We equip SMEs
with essential supporting
business tools through
digital design services
so that they can focus on
their grand vision,
brand message
and product fulfillment.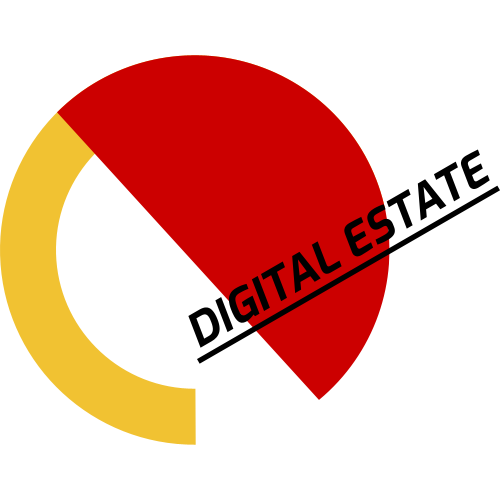 How Can We Help You Today?
I'm Looking
To Generate
New Leads
I Need
Graphic Design
Services
I'm Looking To
Create A
Professional Website
I Want To
Host A
Virtual Event
Here's something to think about…
🔥 Every business needs tools like websites and design in order to communicate their offering to their target market
🔥 Every business needs a marketing team to drive traffic and gain visibility for the offering that you have designes
🔥 Every business would like a one-stop solution for everything they need.
We are that one-stop solution
Frequently Asked Questions
Can I still access the site even if I don't like how it looks?
We will work with you for 30-days until you are satisfied with the product. If you still don't want the site, we will shut it down to avoid privacy infringement and brand safety issues.
How long does it take to make the landing page?
Making the landing page will take approximately 7 days.
Can I ask for changes if I avail of the one-time basic package?
After showing you the first draft of your landing page, we will give you 30 days to ask for unlimited revisions with 2 working days to process the changes or depending on the amount of changes needed for your request.
I already have a domain, can I still avail Basic Package?
You can use the one based on our domain and we will redirect traffic to your website. We can also install a subdomain on your page if you're on WordPress.
If I avail this product, will it help to increase my sales?
We are not able to guarantee sales, however this system was designed as an easy means of entry into your sales process. This landing page is part of a proven sales funnel system that everyone uses. This does not guarantee traffic into your sales system. Should you be interested in finding out more about the system, please feel free to talk to our consultants.
For cancellation, how many working days will it take to fully terminate or cancel the process?
We will shut down the site to avoid privacy infringement and brand safety issues within 3 working days.
Can I refund my down payment if I change my mind about availing the Pro Package?
The downpayment fee is non-refundable as it is used as confirmation to start the project and will be used as payment for services already rendered.
Can I ask for changes if I avail the Pro Package?
Yes, you are not limited to any number of revisions.
How long can I expect to receive at least the first draft of this pro package?
We will need approximately 14 working days to present you the first draft.
Where do I go from here after receiving the completed pro package?
We can offer you our essentials package if you are interested in working with us for a longer period of time.
How much content can I put on my website?
With the actual website, there's also the lead magnet. We can put up to 7 unique pages on your website and shopify with up to 100 stock-keeping units for your products.
Are there any limitations in creating pages for my website?
There will be no membership portals on your website.
Is having a lead magnet important? I don't want to give out free products for now.
Yes, it is crucial to have a lead magnet, however a lead magnet does not need to be a product. Your other options include:
1. Checklists
2. Blueprints
3. Frameworks
4. Ebooks
5. Podcasts
We can also work with you on developing a suitable lead magnet for your needs.
If I have a preferred website creation platform, will you use it or do you have your own preference?
We work exclusively on wordpress (divi theme) and shopify (Wokiee). It gives you the highest control over your website at the lowest cost therefore giving you the highest value.
If I avail of the promo can I end the service before the 6th month?
You can end the service but you'll forfeit your deposit.
For cancellation, how many working days will it take to fully terminate the service?
For cancellations within 6 months, it will take effect immediately and your deposit will be forfeited. We will need 3 days after the date of termination to hand over all your assets.
And for cancellations after 6 months, your deposit will be used to pay for the 1 month notice and we will also need 3 days after the date of termination to hand over all your assets.
Do we pay for the whole 6 months or on a monthly basis?
We will collect your payment on a monthly basis and on the first month we will collect an additional one month deposit.
Is there a discount if I pay for the whole 6 months upfront?
No. We also do not accept 100% upfront payments.
Do I have an option for a 12-month contract?
Contract terms can be reviewed at the 6-month mark. At this point, we can choose to continue our working relationship upon mutual agreement.
I only have Facebook as the social media account for my business, would you also make other social media accounts for me like Instagram or LinkedIn?
Yes. We will make accounts for your business on other social media platforms upon your request.
Marketing Jargons
| | |
| --- | --- |
| Term | Definition |
| Digital Marketing | The component of marketing that utilizes internet and online based digital technologies such as desktop computers, mobile phones and other digital media and platforms to promote products and services. |
| Search Engine Optimisation (SEO) | The website results you see when you do a search on google search. |
| Search Engine Marketing (SEM) | The ads you see when you do a search on google search. |
| Google Display Network (GDN) | Banner ads you see on websites affiliated with google.  |
| Google my Business (GMB) | Business info panel that appears when you do a search on google map. |
| Lead | Unfiltered prospect. Someone that has shown interest in your offerings. |
| Lead Generation | The process of generating leads or gaining a steady source of potential sales leads |
| Lead Magnet | An attractive offer that introduce the prospect to the value you offer to them |
| Product Roadmap | The different form and type of value you can create in the future for your clients |
| Upsell | Using a primary product to sell a secondary product to raise the value of your purchase. |
| Client Lifespan | The length of time for which a person / client renders |
| Campaign | Is a specifically designed strategy that is carried out across different mediums in order to achieve desired results such as increased brand awareness, increased sales, and improved communication within a specific market |
| Adset | Adset offers a wide range of services including: creative design, manufacturing, assembly and installation. With world-class customer service and a growing community of users, Adset is the easiest way to be seen. |
| Ad creative | An ad creative is an object that contains all the data for visually rendering the ad itself, including, Ad creative itself, defined by the visual attributes of the creative object. Placement that the ad runs on. Preview of the unit itself, per placement. |
| Call to Action (CTA) | Marketing term that refers to the next step a marketer wants its audience or reader to take and can be as direct. |
| Click Through Rate (CTR) | Is the percentage of people who click on your ad after seeing your ad. |
| Cost Per Acquisition / Cost Per Rating Point (CPA/CPR) | Cost every time a conversion is made. Result refers to the average cost incurred before. |
| Cost per Impression (CPM/CPI) | Cost per impression (CPM) is one of the metrics aimed at demonstrating the effectiveness of online marketing campaigns. The lower the CPM rates, the more effective and optimized the marketing campaign is. CPM abbreviation can be interchangeable with cost per mille. |
| Cost of Customer Acquisition (COCA) | The cost of customer acquisition or the customer acquisition cost (CAC or CoCA) refers to the price that you pay in order to acquire a new customer. To understand if your marketing and conversion strategy is working you need to know how to calculate the cost of customer acquisition. |
| Attrition rate | An attrition rate is a metric used to measure employees or customers lost over a period of time who are not replaced. The rate is shown as a percentage compared to the total workforce or customer base. |
| Word of mouth | Is when a consumer's interest in a company's product or service is reflected in their daily dialogues. Essentially, it is free advertising triggered by customer experiences—and usually, something that goes beyond what they expected. |
| Customer Journey | The process by which a customer interacts with a company in order to achieve a goal. |
| Landing Page | A webpage free of distraction solely to sell your product / lead magnet |
| Auto Responder | An autoresponder is a computer program that automatically answers e-mail sent to it. They can be very simple or quite complex. The first autoresponders were created within mail transfer agents that found they could not deliver an email to a given address. |
| Funnel Creation & Automation | Certain information to move them closer and closer to a product purchase |
| Mailing List + Subscription | A collection of names and addresses used by an individual or an organization to send material to multiple recipients |
| Unique Selling Proposition | What makes your product or service better than competitors. |
| Business to Business (B2B) | Businesses that make products specifically for use by other businesses |
| Business to Consumer (B2C) | One in which a company sells a service or product directly to a consume |
| Profit | Is the amount of earnings that exceed expenses for the period |
| Profit Margin | Profit margin refers to the money that remains after you deduct your small business expenses. |
| Revenue | Revenue is the value of all sales of goods and services recognized by a company in a period. |
| Break Even point | Break-even point (BEP) is a term in accounting that refers to the situation where a company's revenues and expenses were equal within a specific accounting period. |
| Economies of Scale | Economies of scale are cost advantages reaped by companies when production becomes efficient. |
| Diminishing Marginal Returns | Diminishing marginal returns are an effect of increasing input in the short-run, while at least one production variable is kept constant, such as labor or capital. |
| Prospecting | Prospecting allows you to identify good-fit customers for your business. This means finding leads who truly need your product or service to solve their challenges and pain points. |
| First Fold | Web content that is visible above the border when a page first loads |
| Automation | An automated series of actions that happens upon a trigger event |
| Domain | The name of your website |
| Secure Sockets Layer (SSL) | A protocol for establishing a secure channel between two devices that are connected over the Internet or an internal connection |
| Hypertext Preprocessor (Php) | General-purpose scripting language that is especially suited to web development. |
| Cpanel | A web hosting control panel software |
| Domain Name System (DNS) | Phonebook of the Internet |
| Name Server | Refers to the server component of the Domain Name System |
| Web Hosting | A web hosting service is a type of Internet hosting service that allows individuals and organizations to make their website accessible via the World Wide Web |
| Front-end | Refers to any hardware that optimizes or protects network traffic. |
| WordPress | Software designed for everyone, emphasizing accessibility, performance, secure and ease of use. |
| Wix/Squarespace | An online website builder that gives users drag-and-drop. |
| Cascade Style Sheet (CSS) | Cascading Style Sheets (CSS) is a simple mechanism for adding style (e.g., fonts, colors, spacing) to Web documents. |
| Mail Exchanger Record (MX Record) | A mail exchanger record specifies the mail server responsible for accepting email messages on behalf of a domain name. It is a resource record in the Domain Name System. It is possible to configure several MX records, typically pointing to an array of mail servers for load balancing and redundancy. |
| Facebook Pixel | A data-gathering tool that helps make the most of your ads across Facebook and Instagram. |
| Cookies | Cookies are text files with small pieces of data like a username and password that are used to identify your computer as you use a computer network. Specific cookies known as HTTP cookies are used to identify specific users and improve your web browsing experience. Data stored in a cookie is created by the server upon your connection. |
| Google Tag | A free tool that allows you manage and deploy marketing tags (snippets of code or tracking pixels) on your website (or mobile app) without having to modify the code. |
| Hyperlink | A hyperlink points to a whole document or to a specific element within a document. |
Technical Jargons
| | |
| --- | --- |
| Term | Definition |
| First Fold | Web content that is visible above the border when a page first loads |
| Automation | An automated series of actions that happens upon a trigger event |
| Domain | The name of your website |
| Secure Sockets Layer (SSL) | A protocol for establishing a secure channel between two devices that are connected over the Internet or an internal connection |
| Hypertext Preprocessor (Php) | General-purpose scripting language that is especially suited to web development. |
| Cpanel | A web hosting control panel software |
| Domain Name System (DNS) | Phonebook of the Internet |
| Name Server | Refers to the server component of the Domain Name System |
| Web Hosting | A web hosting service is a type of Internet hosting service that allows individuals and organizations to make their website accessible via the World Wide Web |
| Front-end | Refers to any hardware that optimizes or protects network traffic. |
| WordPress | Software designed for everyone, emphasizing accessibility, performance, secure and ease of use. |
| Wix/Squarespace | An online website builder that gives users drag-and-drop. |
| Cascade Style Sheet (CSS) | Cascading Style Sheets (CSS) is a simple mechanism for adding style (e.g., fonts, colors, spacing) to Web documents. |
| Mail Exchanger Record (MX Record) | A mail exchanger record specifies the mail server responsible for accepting email messages on behalf of a domain name. It is a resource record in the Domain Name System. It is possible to configure several MX records, typically pointing to an array of mail servers for load balancing and redundancy. |
| Facebook Pixel | A data-gathering tool that helps make the most of your ads across Facebook and Instagram. |
| Cookies | Cookies are text files with small pieces of data like a username and password that are used to identify your computer as you use a computer network. Specific cookies known as HTTP cookies are used to identify specific users and improve your web browsing experience. Data stored in a cookie is created by the server upon your connection. |
| Google Tag | A free tool that allows you manage and deploy marketing tags (snippets of code or tracking pixels) on your website (or mobile app) without having to modify the code. |
| Hyperlink | A hyperlink points to a whole document or to a specific element within a document. |